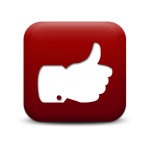 When you are using a professional facilitator, involve your facilitator in designing your strategic planning session. Their experience with many other groups offers valuable insight and new perspectives into what will be most effective in achieving your goals for the planning process.
A competent and experienced meeting facilitator will have the flexibility, skills and ability to guide your group to its ultimate objective via a range of different paths. Encourage and empower your facilitator to modify planned activities in response to the group dynamic on the day.
Using a Facilitator
Consider using an independent external facilitator for a range of important meetings, including:
project debriefs
incident reviews
evaluations sessions
change implementation programs
employee forums
community or customer consultations
teambuilding workshops, and
leadership programs.
Quote of Note

"A corporation without a strategy is like an airplane weaving through stormy skies, hurled up and down, slammed by the wind, lost in the thunderheads. If lightning or crushing winds don't destroy it, it will simply run out of gas."

Alvin Toffler
(Download more ideas for using a facilitator in the Facilitation Fact Sheet)